Reimbursement of expenses incurred by Hindu candidates on preparing for civil services similar to minority candidates
It is understood that the Government of India and other State Governments arrange to provide free coaching facilities to minority aspirants to prepare for written examinations conducted by the Union Public Service Commission (UPSC), Staff Selection Commissions, and other public authorities.  In addition under the NAI UDAAN yojana a minority candidate who has passed preliminary exam of the UPSC (Civil Services, Indian engineering Services and Indian Forest Services) will get assistance of Rs 100000/, State PSC (Gazetted) Rs 50000/, SSC (CGL) & (CAPF GroupB) Rs 25000/ and State PCS (Graduate level) (Non-gazetted) Rs 25000/ if annual income of their parents was less than Rs 800000/ per annum. During April 2006 to Jan 2011 an amount of Rs 20.75 crore was released by the Union Ministry of Minority Affairs on free coaching of minority aspirants. During the IX Five Years Plan an amount of Rs 54 Crore was spent.
 Hindu aspirants whether selected or not who wish to seek reimbursement of similar expenses incurred may enrol on this website so that their claims may be placed before concerned authorities for direct reimbursement to them. The Foundation shall endorse such candidates in elections to Parliament/Assemblies who agree to put pressure on the Governments to reimburse after getting elected. The basic principle is that if any financial assistance is given by the Government to minorities to prepare for civil services examinations the same should also be given to similarly placed Hindu aspirants. Details at www.minorityaffairs.gov.in  and   https://pib.gov.in/Pressreleaseshare.aspx?PRID=1848443 Press Information Bureau Release dated 04 August 2022.
This is to state that I have explained it to my parents and I am filing it with their approvals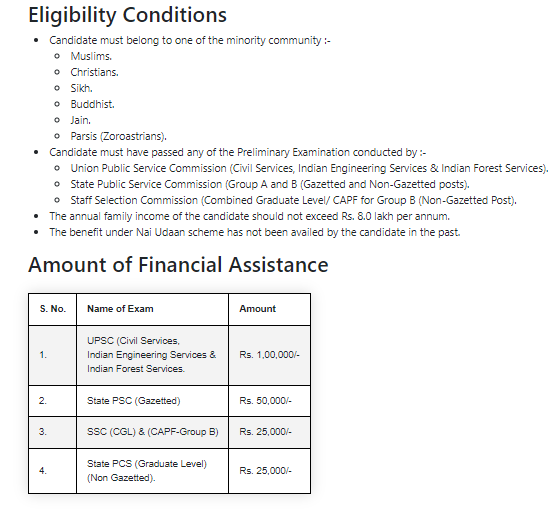 Read more about this Click Here   
Back Name: HDFC BANK
Name: Samarasata Foundation
A/c: 50200077706362
IFSC: HDFC0001668
Brach: Anand Vihar, New Delhi-110092, Delhi
Note: Samarasata Foundation has not yet applied for 12A/80G